Safety shoes choose the right pair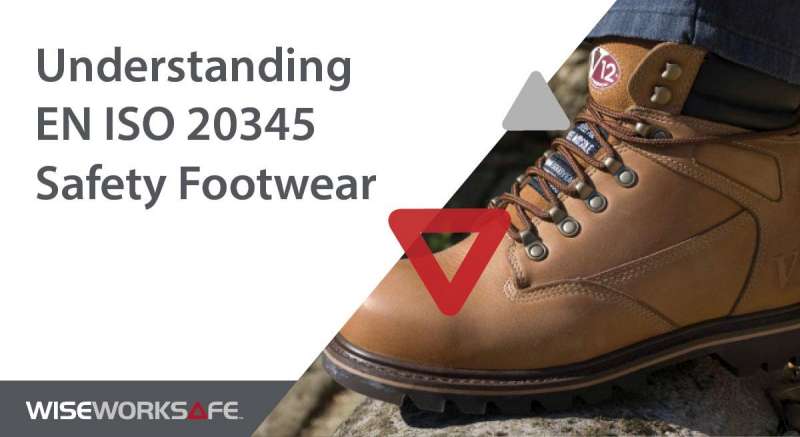 Safety shoes choose the right pair! In general, PPE or personal protective equipment is a device intended to be worn or held by a worker with a view to protecting him against one or more occupational risks likely to threaten his safety or health at his workplace. To ensure your safety, PPE must obviously be worn or used by the exposed worker, but its use must first be clearly explained by the employer, who must provide for the safety and protection of the employees that he has. under its authority, through training and the delivery of full instruction documents if necessary, and understood and accepted by the end-user. Then according to the legislation of each country, the wearing of personal protective equipment is regulated, even compulsory, depending on the type of activity and risk. In a non-exhaustive way, we can for example cite the following obligations: wearing a safety helmet on construction sites and in certain industries, wearing protective glasses, wearing protective work clothing or high visibility clothing, or even wearing safety shoes.
Today it is possible to equip yourself with modern and sporty safety shoes. Inspired by the world of sportswear, safety trainers offer comfort, lightness, and flexibility. The general standard EN ISO 20345: 2011 governs safety shoes. This standard attests to the strength, safety, comfort, ergonomics, and slip resistance of the shoes. EN 20345: 2011 standard shoes are fitted with a protective toe cap resistant to an impact of 200 Joules and a crushing of 15 kN. Shock with an energy of 200 Joules = 20 kg object falling from a height of one meter / Crushing of 15 kN = force of about 1500 kg (height of fall equals 0)
In order to protect yourself from the risks associated with your activity, it is necessary to choose your safety shoes. They allow both to protect against external aggressions and to benefit from a stable and comfortable walk. Fatigue, pain, and discomfort can quickly be felt when you use unsuitable professional shoes. After analyzing your work environment and the associated risks, you will be able to choose from our selection of standardized safety shoes.
Personal protective equipment is mandatory in certain trades to allow working in complete safety and in optimal comfort. Discover in this article the most recommended brands of safety shoes to help you decide on your choice when making your purchase.
The right type of footwear for every work environment. This type of shoe should be worn in all industries where there is a risk of a foot injury. Before making your purchase, it is therefore important to determine the type of footwear you need to be safe in your work environment.
for outdoor and indoor work, especially in mines and on construction sites, it is best to wear a pair of type S3 and S5 shoes.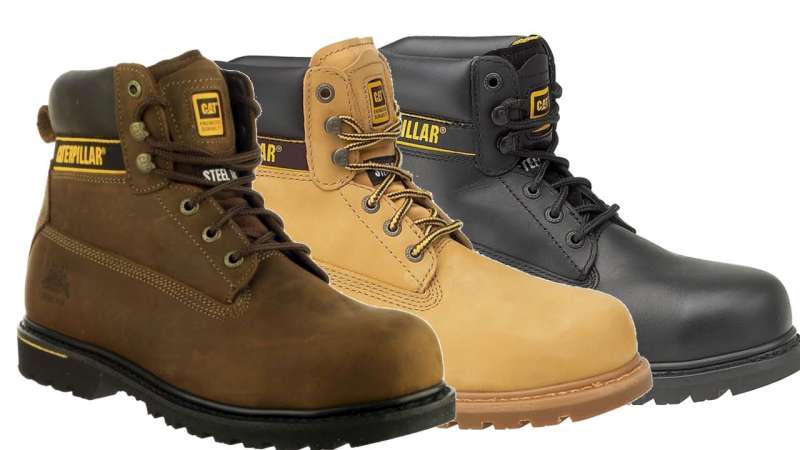 in the food industry, as most of the work is done indoors and in a dry environment, opt for an S1 or S1P pair. Depending on the type of floor covering, it is also advisable to have a non-slip sole like that of the SRA and SRB shoes;
in some laboratories, especially in the chemical industry, provide safety shoes to prevent risks relating to the products to be handled. S1 and S2 are the most suitable:
for the automotive industry, safety shoes provide good protection, as the feet can be exposed to specific hazards such as those associated with welding. It is therefore recommended to wear S1 and Hro shoes.
The best model is undoubtedly the Caterpillar Holton S3. The Caterpillar brand is undoubtedly the benchmark for heavy-duty PPE. The Holton S3 model is known to perfectly meet the various safety standards on a construction site, for example.
Although the style is not there, the comfort and the quality of the shoe are there. Indeed, everything is solid: the laces, the leather, the metal eyelets, etc. Its soles and seams are well made to offer better longevity. As a result, it is the best protective shoe in any category. By purchasing it, you will be making a good investment. Be careful though if you choose this brand, as it usually offers large sizes.
They are upright models with a steel toe cap and anti-perforation plate. Its nitrile outsole is very resistant to both sliding and heat of around 300 ° C.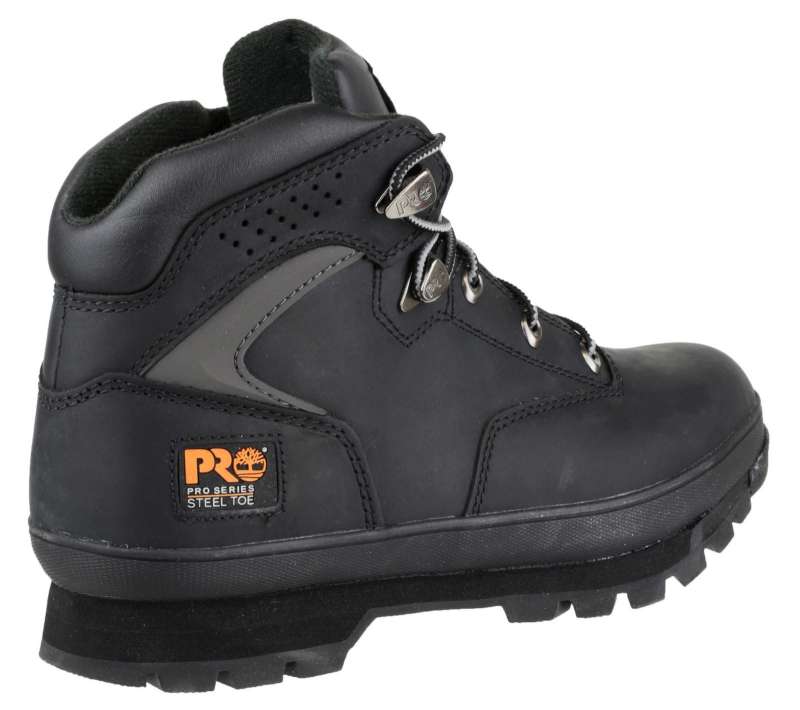 These shoes will not be very heavy to wear. As the sole is very comfortable, you can have them on your feet for many hours without suffering any particular discomfort. The modern yet understated style of these shoes is sure to appeal to those who love simple, no-frills design. The Timberland brand is indeed known for its safety, style, and quality.
Safety Jogger: Safety and comfort at a low price
If you like sneakers, this model is for you. It has the appearance of a sports trainer while keeping the feet in optimal comfort. These characteristics, the Safety Jogger safety shoe, it owes them to its rubber sole, but also to the solidity of its materials. Discreet and comfortable, you can even wear it outside of work. It's so convenient, isn't it?
Safety shoes standard EN 20345 are marked with the letter "S". This marking simplifies the reading of the standards:
SB = fundamental characteristics: protective toe cap, abrasion resistance, slip resistance, rear closed or not
S1 = basic characteristics + antistatic properties (A) + energy absorption at the heel (E) + resistance to hydrocarbons (FO) + closed back
S1P = S1 + Anti-perforation midsole (P)
S1P Safety shoes are to be used in a dry environment or indoors. They will be suitable for trades in crafts, mechanics, logistics, and the light industry.
S2 = S1 + water repellent rod (WRU)
S2 Safety shoes are ideal for cooks, food, and logistics workers.
S3 = S2 + anti-perforation sole (P) + studded sole
S3 Safety shoes are suitable for many professional activities, outdoors and in wet environments. They can equip professionals in construction, green spaces, and industry.
S4 = S1 + water resistance
S5 = S4 + anti-perforation midsole (P) + water resistance
Safety boots are intended for farmers, construction workers, and industry professionals. They protect workers working in difficult environments (cold, humidity, splashes of liquid, muddy ground).
Additional marking of safety shoes
There are also letters that identify specific protections:
A = Antistatic
E = Shock absorption at the heel
FO = Hydrocarbon resistant sole
P = Anti-perforation midsole
CI = Cold insulation
HI = Heat insulation
HRO = Sole resistant to heat by direct contact (up to 300 ° C)
ESD = Shoes dissipating electrostatic charges
WRU = Water repellent upper
WR = Waterproof shoes (resistance to immersion for a certain time)
M = Metatarsal protection
AN = Malleolus protection
CR = Cut resistant rod
Slip resistance standards for safety shoes Hazard identification and risk assessment
For slip resistance, safety shoes have the SRA, SRB or SRC marking:
SRA = sole tested on the ceramic floor covered with detergent and water
SRB = sole tested on steel ground covered with glycerine
SRC = SRA + SRB
Information on safety standards EN 20345
in most countries, the wearing of safety shoes is governed at the European level by the standard EN ISO 20345: 2011, grouping the safety standards SB, S1, S1 P, etc. The SB safety standard constitutes the basis of a standardized safety shoe: safety shoe designed in materials that can resist abrasion, tearing, water vapor, provided at least with a non-slip sole and a shell capable of withstanding an impact of 200 joules (which corresponds to a 20 kg object falling from one meter) and a crushing force equivalent to 15 kN (approximately 1500 kg). However, there are 5 forms of safety shoes distributed according to the height of the upper:
low safety shoes
high or high safety shoes
boots or safety boots (mid-calf)
safety boots (below the knee)
Safety waders
From the SB standard, other specific safety footwear standards have been added to best suit the needs of each worker in terms of protection, durability, and comfort and have almost become industry standards.
Information on safety standards EN 20345 Things to know before hiring excavating contractors
Safety standard S1
Category S1 safety shoes meet the basic requirements (SB) and additionally have the following properties:
A closed area at the heel
Antistatic
Energy absorption in the heel
Sole resistant to hydrocarbons (fuels, lubricating oil, turpentine, etc.)
In the regulatory framework governing the compulsory wearing of safety shoes, European standards 20345 S1 and S1P guarantee all professionals (craftsman, electrician, drywaller, tiler, etc.) working in a dry environment and in the presence of mineral oils and hydrocarbons a high level of protection against the risk of slipping, perforation (only for S1P standard shoes) and the risk of crushing the foot. S1P standard low safety shoe with additional HRO (heat resistant sole up to 300 °) and SRC (non-slip sole on any type of ground) standards, each worker can find the most suitable pair of safety shoes for his need. What is workers compensation insurance
S1P safety standard
An S1P shoe has all the properties of the S1 variant but also has a puncture-resistant sole.
However, it is not waterproof and is therefore generally used for sandals or for foot protection made of breathable materials.
In the regulatory framework governing the compulsory wearing of safety shoes, European standards 20345 S1 and S1P guarantee all professionals (craftsman, electrician, drywaller, tiler, etc.) working in a dry environment and in the presence of mineral oils and hydrocarbons a high level of protection against the risk of slipping, perforation (only for S1P standard shoes) and the risk of crushing the foot. S1P standard low safety shoe with additional HRO (heat resistant sole up to 300 °) and SRC (non-slip sole on any type of ground) standards, each worker can find the most suitable pair of safety shoes for his need.
S2 safety standard
Category S2 safety shoes have all the properties of category S1, with the added quality of resistance to penetration and water absorption.
In terms of safety footwear, the EN 20345 S2 standard is specially adapted to work in wet environments (outdoors or indoors). S2 sneakers and safety shoes are generally appreciated by our customers in the logistics sector working in the humidity of storage platforms, by house painters for their non-slip sole and their resistance to shocks and humidity, or again by gardeners and landscapers subject to meteorological hazards.
S3 safety standard
The S3 shoes have the same properties as the S2 category but also feature an anti-perforation midsole.
S3 standard safety shoes are a must-have when it comes to safety footwear. The European standard EN 20345 S3 is the most complete and the most used by the majority of professionals because it brings together all the characteristics of the safety standards S1, S1P, and S2 and therefore offers for a similar price a level of protection sometimes higher than the obligations of the job. Whether you are a public works worker working outdoors, heating engineer, mover, or material handler, working indoors.
S5 Safety Standard
S5 – Hazardous soil – Very humid environment
Protection reinforced in ISO 20345 – 2011. S5 standard safety boots are designed to protect the risk of crushing the foot, force 15 kN. They are suitable for all people working in a very humid environment and in contact with mineral oils and hydrocarbons and are made of synthetic materials and rubber.
Technical characteristics of S5 Safety Shoes:
– back closed
– 200 joules energy shock resistance protective shell
– energy absorbing heel
– anti-static and non-slip sole
– anti-perforation midsole
– studded sole
– resistance to oils and hydrocarbons
– water repellent upper
– waterproof
This model of safety boots is ideal for building trades, public works, green spaces, farmers, and all corporations working outdoors.
Risks that the feet may face
Chemical risks (corrosive and irritant liquids)
Thermal risks (heat, cold, projection of molten metal)
Mechanical risks (cuts, friction, shocks, perforations, crushing)
Biological risks (irritations, allergies)
Electrical risks (electrostatic discharges, electrical contacts with live conductors)
Risks related to movement (falls, slips, false movements)
Maintain your safety shoes
Safety shoes choose the right pair To keep your safety shoes over time, remember to clean them regularly. The shoes can be washed with water, detergent, and a sponge. For heavy soiling, you can use a brush. It is also important to check the general condition of your shoes. If you regularly work outdoors in sometimes difficult weather conditions, check your safety shoes for rips as the cold and water could seep in. The outsole is under heavy stress at work and it can happen that small puncturing debris gets stuck in the grooves. Check frequently for such debris as it could damage your sole. In addition, removable insoles should be removed and cleaned regularly to prevent the growth of bacteria. It is also possible to use disinfectant and deodorant spray for better hygiene. Finally, if your safety shoes are too worn out, change them quickly. Your safety is directly impacted.